Welcome to Bessette Christmas Tree Farm
Bessette Christmas Tree Farm is located in Columbia, Northern New Hampshire, minutes from Colebrook, NH and Stratford, NH.
Bessette Christmas Tree Farm offers wholesale, and retail Balsam and Fraser evergreen Christmas trees to homes and businesses all over New England!
We take pride in the quality of our trees. We hand-sheer each tree to best suit the tradition of stringing lights and hanging ornaments.
During the holiday season, bring your family and friends and enjoy the tradition of CHOOSE AND CUT!
The beautiful shape and fragrance of a Bessette Christmas Tree, will fill your home or office with Christmas joy!!
CONTACT US: (603) 237-8895
Bessette Christmas Tree Farm
14 Jordan Hill Road
Columbia, NH 03590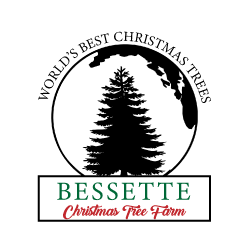 CONTACT US:
Bessette Tree Farm
14 Jordan Hill Road
Columbia, NH 03590
p. (603) 237-8895